Improve your home's efficiency with LED lighting.
LED, which stands for light emitting diode, is a type of light that can light up your home much more efficiently than incandescent light bulbs. In fact, LED lights are up to 90% more efficient than standard incandescent bulbs. LED lights work by passing an electrical current through a microchip, which then illuminates tiny light sources known as LEDs. The result is visible light, and any heat produced gets absorbed into a heat sink.
Besides their efficiency, one of the main perks of LED lights is that they have an extensive lifespan. Compared with compact fluorescent lighting and incandescent lighting, these types of lights do not usually burn out. Instead, the brightness of the light will simply start to dim over time. LED lights can be considered to have reached the end of their lifespan when the light they produce decreases by 30%.
I have always been pleased with their work.
"Kevin, our tech (electrician), was great! He was very knowledgeable and friendly. He replaced 3 GFI outlets that were old and not wired correctly. We really appreciated his help. I know electrical services are not cheap these days, but we were glad we called, and they sent Kevin, who did a very thorough job. I felt it was money well spent to feel safe in our home. I have used Mr. Sparky previously for several electrical jobs, like a new electrical panel and fixtures and switches/outlets. I have always been pleased with their work. I will continue to use Mr. Sparky, and I will ask for Kevin again in the future.""
★★★★★ Linda B.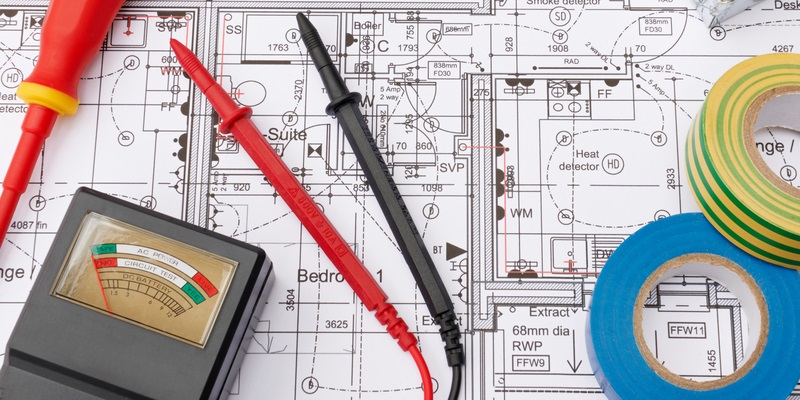 Electrical Services
We provide a variety of electrical services to make your life easier.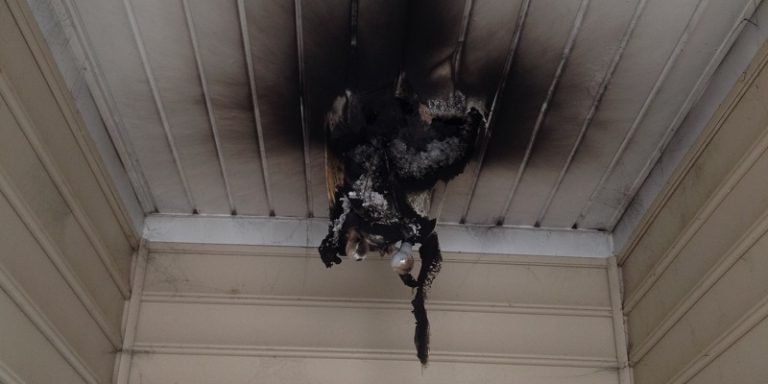 Electrical Repairs
Electrical repairs can be complicated, so leave them to us when you need to fix something in your home.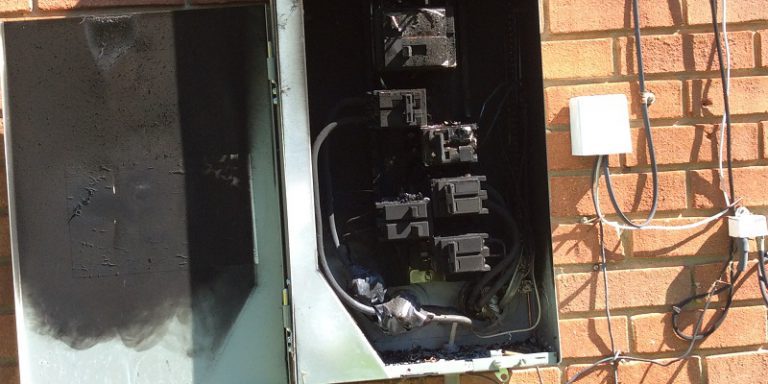 Emergency Electrician
In the event of an electrical emergency, call us for help.
No More Malarky; Call Mister Sparky!
If you haven't yet, we highly recommend switching all the lighting in your home to LED lights. The greater efficiency is beneficial for the environment, and you also won't have to worry about replacing lightbulbs all the time because of the extensive lifespan of these bulbs.
Trust our electrical company to provide helpful information and installation options for LED lights in your Charlotte, North Carolina home. To learn more about this type of lighting or to set up an appointment with our electrical company, get in touch with us at Mister Sparky by Wise Electric Control Inc. today.
---
At Mister Sparky by Wise Electric Control Inc., we install LED lights in Charlotte, North Carolina and all surrounding areas, including (but not limited to) Cherryville, Concord, Cornelius, Davidson, Denver, Gastonia, Huntersville, Indian Trail, Matthews, Mooresville, Troutman, Hickory, Lenoir, Newton, Sherrills Ford, Morganton, Terrell, and Statesville.
Why Choose Mister Sparky by Wise Electric Control Inc.?
We have trademarked "on-time" in the electrical industry, and we champion it in the marketplace. Our company has an impeccable record for delivering on-time service, accurate and upfront pricing, and an overall pleasant experience for customers.
See what some of our clients are saying about our electrical services.
Friendly, Knowledgeable and Understandable 👍🏿

bobby mason
22:46 30 Mar 23
Darrell and Cody were excellent! They took plenty of time and care to make sure the fixtures were placed exactly where I wanted them.

Shauna Leone
21:33 30 Mar 23
Christian was outstanding! He and his team were here all day and solved the problem.

Victor Cifarelli
02:09 29 Mar 23
Cameron was excellent and very professional. He explained everything detail

Friendly, courteous and professional. Gave me a very thorough inspection. And fixed my entire homes problem.

Our technician, Kevin James, was courteous, honest and capability. Very positive experience.

Emily Brindley
20:11 24 Mar 23
Jordan did a wonderful job. He was very nice and helpful. I would highly recommend Mr. Sparky and most definitely use them again.

Alisha's Muzik
07:16 23 Mar 23
Francisco was very professional and knowledgeable. He communicated every step of the process clearly in advance. He labeled the new panel correctly and left no mess behind.

Francisco was very knowledgeable, professional, and explained everything well.

jeremy arrowood
22:58 20 Mar 23
Chris came out and did an outstanding job!

Dino Dizdarevic
15:38 17 Mar 23
Quality, consistency, and professionalism. That's what you can expect from Mister Sparky. This is my second time using Mr. Sparky and I had another great experience. I recommend membership to make sure your electrical needs are met in the future.

Raphael Cox
20:48 14 Mar 23
Christian was friendly, professional, thorough, and clear in explaining what he was doing. He clearly explained what he saw and what was needed.

John Bradey
23:11 10 Mar 23
Very professional. Explained issues he found and solutions. Payed great attention to detail and did a wonderful job.

Annette Barrios
18:49 10 Mar 23
Christian did a great job getting our security cameras installed and also installing our surge protections. Very knowledgeable and willing to work with us on different ideas and offers available. High recommend for any electrical needs.

Austin Hill
20:25 09 Mar 23
First I appreciate the fast response. The technician explained things made my decision easier to make. Had to order a part but confident that I will be satisfied once total job is completed. Thanks

Louise Cooke
19:09 08 Mar 23
Professionalism always displayed but interact with great care and concern for our needs. We appreciate the thoroughness and dedication of technician, Brandon. This review is for the work done by Brandon on our Generac whole house generator. I was not happy with the outcome of the service because a new part has to be installed at a very high cost. But Brandon worked all day in an attempt to repair the part. He is a very nice young man. I highly recommend Mr. Sparky to install a Generac generator for you.

Carole Sorrell
11:18 07 Mar 23
Great experience start to finish. Always on time, very professional!

Sherri Parham
21:08 06 Mar 23
Darrell was great. Very honest and informative about what would be necessary to complete the work at our house and worked to get us the best price. Couldn't have been nicer and more helpful.

Dan Bartemus
20:57 06 Mar 23
Francisco from Mister Sparky was wonderful. On time, professional, clear in his explanations, and most importantly he fixed our problem making the lights work and our house safer. Our house was wired with aluminum which creates several issues. Francisco explained our problem, reviewed the cost, fixed our problem and thoroughly cleaned up. I will not hesitate to use Mister Sparky again.

Marianne Gaffney
22:50 03 Mar 23
Prompt, professional, and reasonable, will use again.

VirusJTG Pathogen
16:38 02 Mar 23
No issues with this installer.

Chris was amazing and explained everything that he did as he did it in a manner I could easily understand.

Michael Wilkes
00:46 01 Mar 23
They did a great job 😊🤗👍👍👍👍

Janeane Pesantes
18:57 28 Feb 23
Routine Generator Maintenance. Darrel also checked out an outdoor lighting problem that just came up and resolved it,

David Lucht
16:48 27 Feb 23
Great experience! Dante, my electrician was helpful, knowledgeable, and kind. He helped me determine the right things to install and repair. He was an exceptional person and I would recommend this company as long as he works for them.

Matthew Montroy
18:09 25 Feb 23
On time, finished when estimated and very clean work. Highly responsive and professional.

Donald Lindberg
16:25 25 Feb 23
So great made sure he arrived early knowing my time frame.Very professional and conscious of the details.

I originally had an appointment booked the second week of March, but since they had someone in my area, they asked if they could come sooner. This was helpful for me, as I wanted to get the issue resolved as soon as possible. The technician was training another employee, both were polite and professional and the technician gave his assessment of my electrical panel in an unbiased manner, not pressuring me which helped me to trust him. They replaced a grounded outlet under my house and a fuse on the electrical panel. Thank you!

Olivia Jackson
18:13 23 Feb 23
Our house is aging and we needed a lot of electrical updates. We had three different guys from Mr. Sparky come to do the work at different times. We were grateful to enjoy their professionalism, kindness, and the care they took to keep our home clean as they worked. You rarely see the work ethic they displayed nowadays, so we were truly impressed with all of them.

Jane Green
11:43 22 Feb 23
Very knowledgeable, very professional. Great work in short amount of time. We called and they came out the same day….they are a little more expensive than some…. but never disappointed!

Jessica Noble
01:12 22 Feb 23
Very happy with the service. Prompt and professional.

Rick Hopkins
16:55 20 Feb 23
Fransisco arrived on time and did excellent work. Pleasure dealing with him. Without a doubt, I will use Mr. Sparky again. Thanks so much!

William Billiard
00:52 16 Feb 23
Dante was an excellent professional. He fixed the outlet issue quickly and efficiently.

Chris Schatz
12:08 15 Feb 23
Chris was outstanding; very professional and knowledgeable. I purchased a Whole House Surge Protection device that was installed the same day. They have to come back to install the correct mount, so will give an update to that later.

Ralo Nguyen
16:24 13 Feb 23
Drew arrived on time. He was fast and kept me informed every step of the way. I was very pleased

Felicia Murphy
13:30 12 Feb 23
After our shingle roof replacement, the attic fan had exposed hot wires. Very dangerous. Francisco was professional and explained what needed to be done to ensure safe operation.

Andrew Bryant
13:01 11 Feb 23
very pleased, done a great job

louise sigmon
00:12 10 Feb 23
See what it's like working with an electrician from our team!
Improve your home with our electrical products!