You can always trust our technicians at Mister Sparky by Wise Electric Control Inc. when you need electrical repairs in Charlotte.
When it comes to electrical repairs, you may be thinking it is something you can do on your own. After all, how hard can it be to look at the diagram and follow the instructions? Unfortunately, electrical repairs can often be complicated, and it is important to call our professionals when you notice something is not working properly. At Mister Sparky by Wise Electric Control Inc., our team of licensed electricians is friendly, clean, polite, drug-free and experienced. So, when you need electrical repairs in Charlotte, North Carolina, you won't need to turn anywhere else.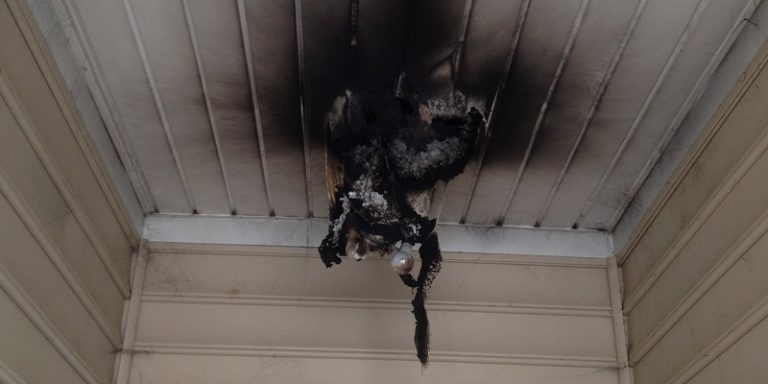 Our electrical repair services include:
Electrical Panel Repair – The main electrical panel is the heart of your home's electrical system, and your distribution point for all the electric circuits in your home. An electrical sub-panel is often required to create new space for circuit breakers and to optimize your electrical system. At Mister Sparky by Wise Electric Control Inc., we will evaluate your electrical panel repair needs and service or install sub-panels for your home.
Lighting Repair – Lighting represents a major component of energy consumption, accounting for a significant part of all energy consumed worldwide. At Mister Sparky by Wise Electric Control Inc., we will work closely with you to create your ideal lighting situation, including repair of lighting systems that are faulty.
Generator Repair – During a power outage, generators supply electricity to your home, allowing you to continue to operate essential appliances, such as refrigerators, computers, heating and cooling systems, and lighting. We will assess your needs when it comes to generator repair, ensuring that you feel confident your backup power source is in good shape.
Ceiling Fan Repair – When you call us at Mister Sparky by Wise Electric Control Inc., you can expect electricians who are experts when it comes to ceiling fan repair. Whether you need help balancing, tightening, or re-wiring your fan, our experienced electricians will complete the job well.
The job was completed perfectly, efficiently and thoroughly.
"Right from the beginning, I was greeted by excellent customer service over the phone. The electrician who came to my home was on time, and even let me know when he was on his way prior. The job was completed perfectly, efficiently and thoroughly."
★★★★★ Ina S.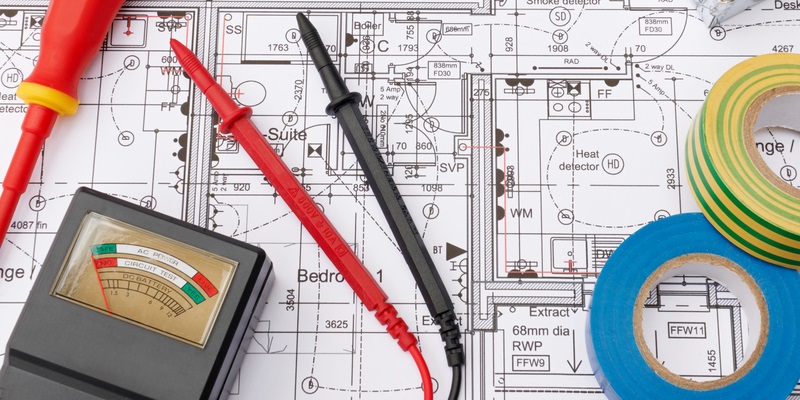 ELECTRICAL SERVICES
Your time and the sanctity of your home are important, and Mister Sparky by Wise Electric Control Inc. is unlike any other electrical service company you've used. It's the small things we do that end up making a BIG difference for you.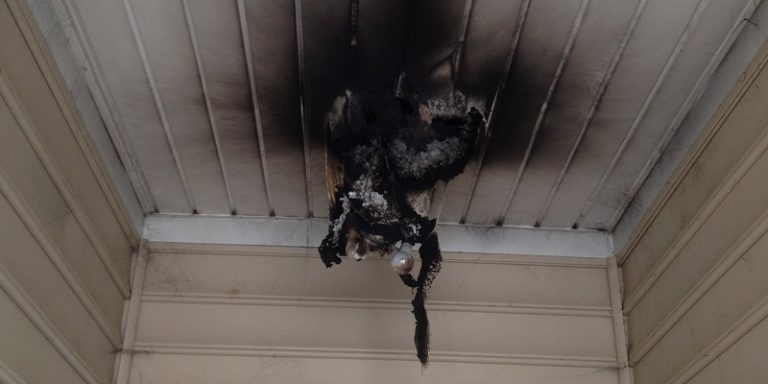 ELECTRICAL REPAIRS
You can always trust our technicians at Mister Sparky by Wise Electric Control Inc. when you need electrical repairs. Our team of licensed electricians is friendly, clean, polite, drug-free, and experienced in a wide range of electrical repairs.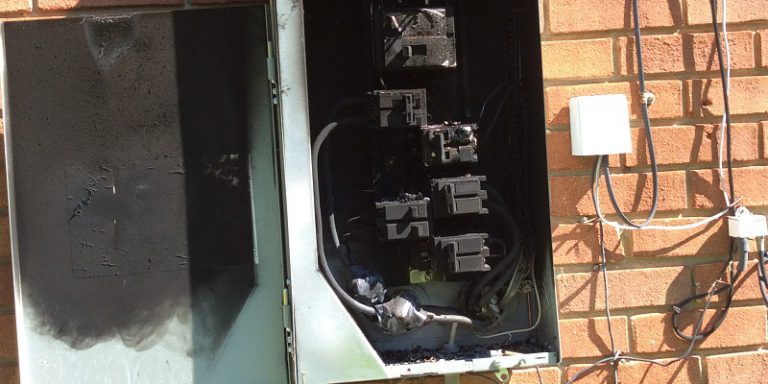 EMERGENCY ELECTRICIAN
At Mister Sparky by Wise Electric Control Inc., we believe your safety is critical. So, even if you have called an emergency electrician, there are several important steps you should take in the event of an electrical emergency.
You Can Count on Us for Timely, Professional Service
You can always trust our technicians at Mister Sparky by Wise Electric Control Inc. when you need electrical repairs in Charlotte. You will also love our on-time guarantee: "We're On Time, You'll See, or the Repair is Free!" Contact us at Mister Sparky by Wise Electric Control Inc. today to get started.
---
At Mister Sparky by Wise Electric Control Inc., we offer electrical repairs in Charlotte, North Carolina and all surrounding areas, including (but not limited to) Cherryville, Concord, Cornelius, Davidson, Denver, Gastonia, Huntersville, Indian Trail, Matthews, Mooresville, Troutman, Hickory, Lenoir, Newton, Sherrills Ford, Morganton, Terrell, and Statesville.
Why choose us?
Mister Sparky by Wise Electric Control Inc. was started in 1996 in Atlanta, Georgia and has become one of the leading residential electrical service and repair companies in the Eastern United States. We'll work hard to exceed your expectations when you need electrical work completed by providing on-time, high-quality service with high standards.
Check out what some of our customers have said about our electrical repair work.
Cameron, came out to do an estimate on home we are under contract to purchase. He was very thorough and provided clear and honest feedback in all of the items brought up by the inspector.

Edward Frazier
19:54 07 May 21
We had some construction happening at our house, and a digger knocked our power line out. When he did that, he also broke our entire meter box. Brandon came out very late at night and assessed the situation. He quickly made a plan and did some prep work on this first day, and he was back out on-site at our house early the next morning to resolve the issue. (The parts were not available until the next day.) He was nice, empathetic, professional. He did exactly what he said he would do. Nothing but a five-star rating from me!

T.J. Singla
19:19 07 May 21
Cameron hands down was the best anyone could ask for. Very professional, knowledgeable, excellent customer service, timely, explained things in detail. Anything you need that requires an electrician he has you covered.

MELISSA SELLERS
22:36 06 May 21
I found them through a Home Warranty but had additional work done because they were prompt, professional and friendly. Work was top notch and made sure electrical box and wiring was fixed and working as well as outlets!! I highly recommend

Added new kitchen lighting. Brandon will be back adding other lighting if zi can get him. Happy with the and value.

James Wall
01:17 04 May 21
Dante was great! Very personable and efficient...explained what he was going to do before making repairs.

Sandy Carter
22:20 03 May 21
The service was absolutely fantastic. Dante worked really hard, making sure everything was perfect and exactly how I wanted it. He was patient and answered of my questions. After completing the job, he cleaned up everything. I'm so happy with the amazing service I had. I would HIGHLY recommend this company to anyone looking for an electrician!

Audrey dorante
21:40 28 Apr 21
Jordan Kale did an excellent job - highly recommend!

Katherine Bell
22:04 27 Apr 21
William was courteous & informative. He took the initiative to give me an estimate on an outdated fuse box.Good job tech!

Mr sparky was quick to respond, the electrician they sent out was friendly, professional and knowledgeable. Thanks to Dayne! Will for sure be working with this company again on my next project!

Joe Stevens
15:56 22 Apr 21
Cam was easy going and very professional. He listened to the issue and offered suggestions and an estimated cost for repair. He was very thorough in the job and made sure everything was working. I would definitely recommend Cam and Mister Sparky again.

Sean Thompkins
22:27 19 Apr 21

Jeff Abbood
20:02 19 Apr 21
Brandon did an outstanding job. He checked all possibilities for the electrical problem.He was polite and informative as well.

audrey Hollingworth
15:24 19 Apr 21
I have not use this business as if yet. I am working out on my end how to get the best interest rate. After I hear from a few calls I made then I will call Me Sparky, to get this rolling.

Eugene Yampierre
13:59 16 Apr 21
Ken is a very personable and knowledgeable professional. We have complete confidence in his skill and dedication. This gives us peace of mind about our generator performance.

Bob Devine
17:36 14 Apr 21
Great job-fast, reliable, and affordable. Will definitely use again!

Christopher Myers
17:12 13 Apr 21
The guys did a great job. Very curious and thorough.

Ken was outstanding! He is very professional, knowledgeable, and committed to customer satisfaction. I asked dozens of questions and he was able to answer each/all of them thoroughly and at a level that me and my wife understood. Prior to Ken's visit, I wasn't sure about renewing the yearly membership, but after meeting him, I WILL DEFINITELY renew the membership. Big THANK YOU to Mister Sparky team...I look fwd to doing business with you in the immediate future!Rob Johnson

Rob Johnson
14:57 09 Apr 21
Dante was wonderful. He's very professional but also very personable. You can tell he knows what he's doing and loves what he's doing. The service was immaculate and the company policies and warranties are above par in the industry. I would highly recommend using Mister Sparky and will continue to use myself. A++

Jennifer Braswell
19:42 08 Apr 21
Not at the moment. New construction.

Hugh Perry
19:37 07 Apr 21
Wil was great. Found the problem, explained the options, performed the repair option we selected. He was COVID compliant, friendly, and knowledgable. Mr. Sparky was able to schedule us at a good time, then when an earlier spot became available, called and fit us in.

Project / job completed, electricians did an outstanding job, would recommend Mr Sparky to anyone, outstanding company to deal with.

Edward Austin
22:57 06 Apr 21
Mr. Torres checked my electrical box that was located in my garage. He was very helpful and very informative about electricity. Things that made me go hmmm. I have referred Mr. Torres over to my realtor who just purchased a home. I trust his judgement. Thanks Mr. Torres, you have put my mind at ease.

Dawn Pettus
17:36 06 Apr 21
I booked an appointment for them to come out any time between 8am-8pm. I was anticipating to be a fill in somewhere and get a call in the evening. Jordan called at 8:30 and said he was about 20 minutes away. He arrived quick and got right to work. He explained everything to us and also advised us on future necessities for our home, without pressuring us.Overall great experience and will definitely be using them in the future!

Diamante Jones
13:56 06 Apr 21
Will is knowledgeable, personable, and professional. We ask for him specifically when we need electrical work done because of his very helpful, trustworthy, and easy going demeanor. We will absolutely call for him again in the future. He has been so nice to work with.

Rebecca Teng
11:47 03 Apr 21
We Really Love to Bring a Smile to Our Customers' Faces!
Elecrtrical Repairs are Always Best Left to Professionals
Similar Services We Offer: