You can always trust our technicians at Mister Sparky by Wise Electric Control Inc. when you need electrical repairs in Charlotte.
When it comes to electrical repairs, you may be thinking it is something you can do on your own. After all, how hard can it be to look at the diagram and follow the instructions? Unfortunately, electrical repairs can often be complicated, and it is important to call our professionals when you notice something is not working properly. At Mister Sparky by Wise Electric Control Inc., our team of licensed electricians is friendly, clean, polite, drug-free and experienced. So, when you need electrical repairs in Charlotte, North Carolina, you won't need to turn anywhere else.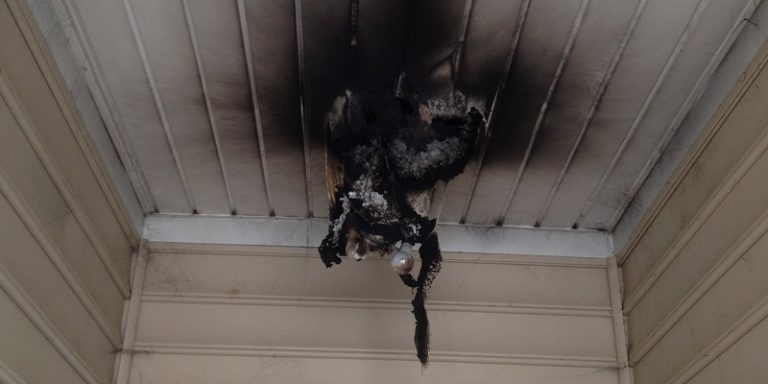 Our electrical repair services include:
Electrical Panel Repair – The main electrical panel is the heart of your home's electrical system, and your distribution point for all the electric circuits in your home. An electrical sub-panel is often required to create new space for circuit breakers and to optimize your electrical system. At Mister Sparky by Wise Electric Control Inc., we will evaluate your electrical panel repair needs and service or install sub-panels for your home.
Lighting Repair – Lighting represents a major component of energy consumption, accounting for a significant part of all energy consumed worldwide. At Mister Sparky by Wise Electric Control Inc., we will work closely with you to create your ideal lighting situation, including repair of lighting systems that are faulty.
Generator Repair – During a power outage, generators supply electricity to your home, allowing you to continue to operate essential appliances, such as refrigerators, computers, heating and cooling systems, and lighting. We will assess your needs when it comes to generator repair, ensuring that you feel confident your backup power source is in good shape.
Ceiling Fan Repair – When you call us at Mister Sparky by Wise Electric Control Inc., you can expect electricians who are experts when it comes to ceiling fan repair. Whether you need help balancing, tightening, or re-wiring your fan, our experienced electricians will complete the job well.
Check out what some of our customers have said about our electrical repair work.
"Testimonial: Right from the beginning, I was greeted by excellent customer service over the phone. The electrician who came to my home was on time, and even let me know when he was on his way prior. The job was completed perfectly, efficiently and thoroughly."
★★★★★ Ina S.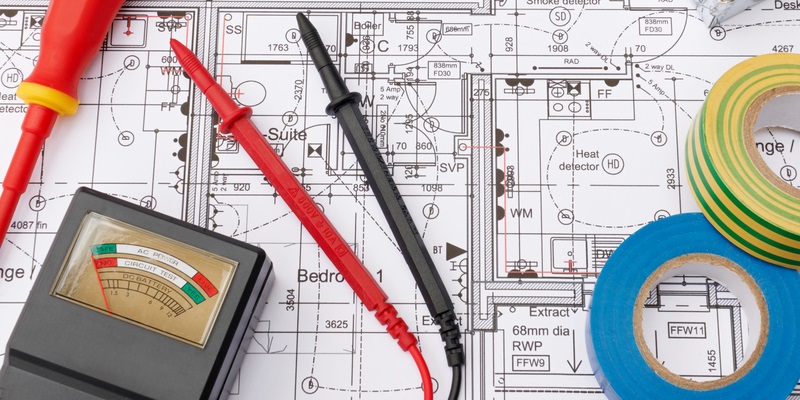 ELECTRICAL SERVICES
Your time and the sanctity of your home are important, and Mister Sparky by Wise Electric Control Inc. is unlike any other electrical service company you've used. It's the small things we do that end up making a BIG difference for you.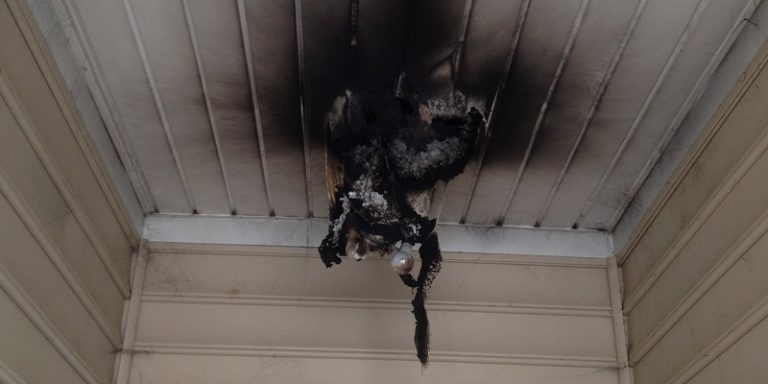 ELECTRICAL REPAIRS
You can always trust our technicians at Mister Sparky by Wise Electric Control Inc. when you need electrical repairs. Our team of licensed electricians is friendly, clean, polite, drug-free, and experienced in a wide range of electrical repairs.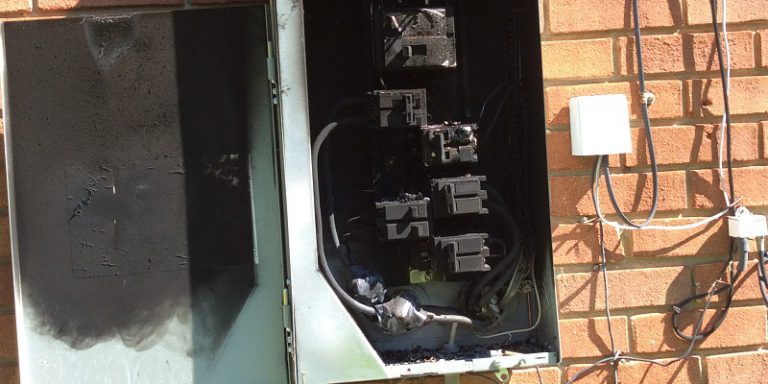 EMERGENCY ELECTRICIAN
At Mister Sparky by Wise Electric Control Inc., we believe your safety is critical. So, even if you have called an emergency electrician, there are several important steps you should take in the event of an electrical emergency.
You Can Count on Us for Timely, Professional Service
You can always trust our technicians at Mister Sparky by Wise Electric Control Inc. when you need electrical repairs in Charlotte. You will also love our on-time guarantee: "We're On Time, You'll See, or the Repair is Free!" Contact us at Mister Sparky by Wise Electric Control Inc. today to get started.
---
At Mister Sparky by Wise Electric Control Inc., we offer electrical repairs in Charlotte, North Carolina and all surrounding areas, including (but not limited to) Cherryville, Concord, Cornelius, Davidson, Denver, Gastonia, Huntersville, Indian Trail, Matthews, Mooresville, Troutman, Hickory, Lenoir, Newton, Sherrills Ford, Morganton, Terrell, and Statesville.
Why choose us?
Mister Sparky by Wise Electric Control Inc. was started in 1996 in Atlanta, Georgia and has become one of the leading residential electrical service and repair companies in the Eastern United States. We'll work hard to exceed your expectations when you need electrical work completed by providing on-time, high-quality service with high standards.

Fernando Leiva
19:42 02 Dec 20
Ken is a very personable and knowledgeable professional. We have complete confidence in his skill and dedication. This gives us peace of mind about our generator performance.

Bob Devine
16:19 01 Dec 20
Allen was very professional and did a fantastic job. He cleaned up after himself left the house in good standing order.

Carolyn Lindberg
22:58 30 Nov 20
Communication and promptness very consumer friendly. Quality work and checked to make sure it was being done the way we wanted.

Phillip Eberle
18:03 25 Nov 20
I've used Mister Sparky twice and have been thoroughly pleased. Great service, friendly, knowledgeable and fair prices. Highly recommend.

Elliott Cardano
01:05 20 Nov 20
Workers was very professionally

Sam Wilson
21:57 19 Nov 20
Very impressed by the booking process, and speed with which a technician was able to come out to my home. I had an old wired security alarm system beeping in the middle of the night, which the technician safely disconnected. Technician was prompt, polite and professional, and overall I was very impressed. Will definitely be calling this company again if I'm in need of an electrician.

Liz Howard
02:01 18 Nov 20
Excellent workSkilled and Good manners.

Penelope Currie
23:49 14 Nov 20
Brandon did an outstanding job. He was very personable and knowledgeable. We will definitely use him again for future lighting services. Thanks a million Brandon.

shawnna miller
00:50 14 Nov 20
Cameron was very curtious and knowledgeable. I would recommend him to others for his service.

Eric Conner
02:55 13 Nov 20
Allen, your technician, was remarkable. He was friendly, polite, and extremely thorough, not only in what he did, but also in his wiliness to answer all our (endless!) questions about what he was doing and why. His ability to stay on task, never lose his cool, even at the end of a long day was impressive. The only thing you could do to improve your service would be to clone him. He has set the gold standard for what a homeowner would want, but almost never gets, in home service.

Dorothy Kickasola
22:04 12 Nov 20
Cameron was prompt, professional and very knowledgeable. He did the work in a timely manner and was very friendly and listened attentively to our concerns.

Sandra Lyden
21:07 12 Nov 20
Ken H. of Mister Sparky's performed an annual preventative maintenance visit this morning. Since I have never owned a home with a whole house generator, Ken took the time to explain to me how it worked, what the numbers meant, what he checked for, what I should check, who to call should a problem occur and more. Great customer relationship building and he instantly makes you trust in Mister Sparky services. He also provided some great advice an options to consider related to electrical work we may need in the future. While I hope that I'm not seeing Ken/Mister Sparky until next fall - I am very pleased with the professional service completed today. ----- I also wanted to add that I appreciated getting an email with Ken's photo ahead of time that said he was on his way.

Lori Vertin
18:17 12 Nov 20
David displayed a true degree of professionalism, knowledge and a real feeling of wanting to help with our problems. I look forward to his return tomorrow to complete some items that we added to the list of changes.We would gladly recommend David and Mr. Sparky.

John Melius
01:09 12 Nov 20
Mister Sparky has taken great care of us and our generator. They are reliable and trustworthy.

Lauren Campbell
20:16 11 Nov 20
Dante was very friendly and professional. He did an excellent job. I eould definitely recommend Dante and Mr Sparky to my family and friends!

John Bolick
19:34 11 Nov 20
Brandon was very professional and extremely knowledgeable. He answered all of our questions, made recommendations appropriate for our situation, delivered everything promised at the cost that was quoted. I would highly recommend this company based on the service we received from Brandon. He went above and beyond in his effort to deliver customer satisfaction.

Cindy Guldy
21:46 10 Nov 20
Allen was fantastic. I called Mr. Sparky yesterday and they came out next day. Allen came in addressed the problem and fixed it fantastic. He was absolutely polite and very nice to us. I would absolutely recommend Allen to anyone!

Shiane garcia
20:30 10 Nov 20
Great service! Jordan fixed several outlets and installed a light fixture for me. Very knowledgeable, personable and pleasant to work with.

Carolina QT
18:23 10 Nov 20
Great work. Hard to track down problems but he sleuthed it out. In the end had to replace the main panel and meter and ground counterpoise Difficult job. Great workmanship.

Chris Ions
16:57 10 Nov 20
Allen was extremely thorough and provided superior customer service during his visit to troubleshoot our pool lights. He was able to get one of two lights working and, he diagnosed the problem with the second light provided recommendations that should fix the issue. Mr. Sparky, take good care of Allen :).

Rich Davis
19:57 07 Nov 20
Cam was professional, neat, efficient. He was here for the majority of the day with no interruptions to my schedule. Thanks Cam!

nancy jacobs
21:47 06 Nov 20
Very professional and great installation. Ran cable underground and you couldn't see where the grass had been trenched once he finished.

Joyce Fisher
19:53 04 Nov 20
Wallace was super professional and friendly. His work was efficient and he resolved all our issues. Would definitely recommend him 🙂

Ashley Sanders
16:36 04 Nov 20
Was on time , very professional and knowledgeable. Used care, wore a mask , and even use the hand sanitizer by the front door trust the company on the basis of this highly knowledgeable professional employee. Headed to bank to make arrangements.

Charles Weisner
02:14 04 Nov 20
David was great. We aren't in the best way right now as our house is a disaster but he never made us feel bad. He laughed and joked and was very thorough with his work. Was very friendly and I am extremely happy with the service over all.

Misty Ortiz
19:30 02 Nov 20
Dayne was incredibly after having a long day. He still took care to ensure everything was set up correctly and answered any questions we asked. Highly recommend.

Devins Panton
01:19 01 Nov 20
Had a part power. Brandon was great . Diagnosed the problem quickly, call Utility , but also helpful in running drop cords to get refrigerator and swapped breakers to get heat back on. He was friendly and professional. A credit to your company.

David Smith
15:05 31 Oct 20
We had substantial damage to the incoming wiring at two structures after a large tree on our property fell. Will arrived within two hours, did a walk through, and in less than 24 hours everything was repaired. Meantime, the other company I called for emergency service still had me on their wait-list when I called to cancel because the repairs were done.

Mecca Simmons
21:46 30 Oct 20
Great folks who are punctual and do high quality work.

Stephanie Murphy
23:27 29 Oct 20
Estimate on generator. Jordan was friendly, helpful and wore a mask. Thank you for also answering our questions.

Milton Prime
15:20 29 Oct 20
Will Wallace and Mr. Phil were absolutely incredible people. Unfortunately, at this time we were not able to make a purchase with you, but he did leave us some information that we will consider in the future. Thank you so much for sending them. Blessings to you all, Monica & Debra Jackson

Monica Jackson
14:38 28 Oct 20
We Really Love to Bring a Smile to Our Customers' Faces!
Elecrtrical Repairs are Always Best Left to Professionals
Similar Services We Offer: