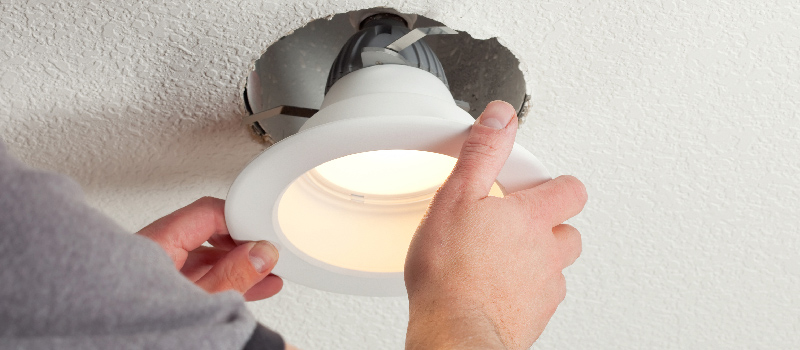 There are three reasons to change the lighting in your home: for added illumination, to replace lighting that isn't working, and to increase beauty. It may be tempting to change out lighting on your own, but it is usually a better idea to call an electrician for lighting installation.
For one thing, lighting fixtures vary in cost from inexpensive to very high-end, and some of these fixtures can be quite complicated. If you don't do the lighting installation the right way, you run the risk of damaging the fixture or putting your home at risk of an electrical fire. It doesn't help that often the directions that come with lighting fixtures are less than easy to understand and follow.
Another reason to call an electrician for lighting installation is when you want a fixture in a new location. That involves wiring work that should only be done by a professional to ensure a circuit is not becoming overloaded. If your new fixture is different than the one it is replacing, added work may also be necessary.
An electrician can also be helpful when choosing new lighting by steering you away from fixtures that they know are not the quality you are hoping for. They have completed enough lighting installation projects to know the good from the bad, so they are an excellent source of information.
Here at Mister Sparky by Wise Electric Control Inc., we have spent more than 30 years in the industry, so we know our way around the lighting market and how to perform lighting installation professionally and effectively. We are happy to advise you regarding the best solutions for your lighting needs. When you want lighting installation with no more malarkey, call Mister Sparky!