Every member of our team who handles fuse box installation in Charlotte is professionally trained and skilled.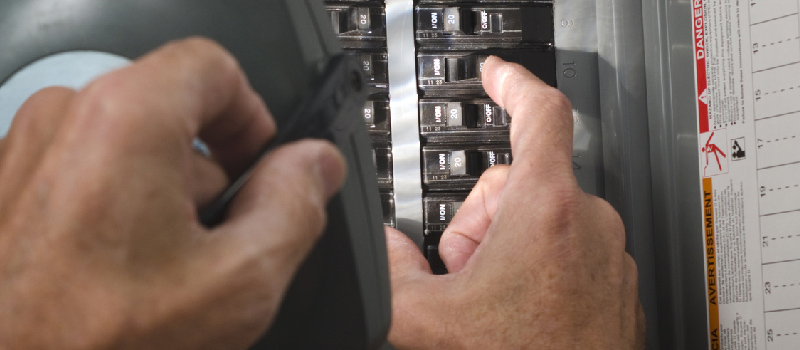 The wiring and electrical panels in your home are all connected to a single fuse box, also referred to as a circuit breaker box. The fuses control the power for specific areas of the building. This panel is housed on a wall within the structure and has a cover to protect the fuses. When you overload a certain circuit in the home with too many appliances, lights, and other power-using devices, you might blow a fuse and lose power in that area. You can also use the fuse box to cut the power to a specific area, which is helpful if you're installing new lights, ceiling fans, or other electrical devices. Turning off the power completely during this type of a task can help prevent shocks and injury.
The fuse box is a critical part of the electrical system within any structure. Older buildings typically have outdated fuse boxes that lead to blown fuses more often than you might like. You may have a wiring system that isn't up to modern building codes, putting your home at risk for fires and other electrical concerns.
If you're experiencing any problems with your current fuse box, give us a call at Mister Sparky by Wise Electric Control Inc. We provide fuse box installation services to those in Charlotte, North Carolina. Every member of our team who handles fuse box installation is professionally trained and skilled at handling this task and a variety of other electrical tasks.
---
Fuse Box Installation in Matthews, NC