Don't pull your hair out installing ceiling fans in your Mooresville home; call us instead!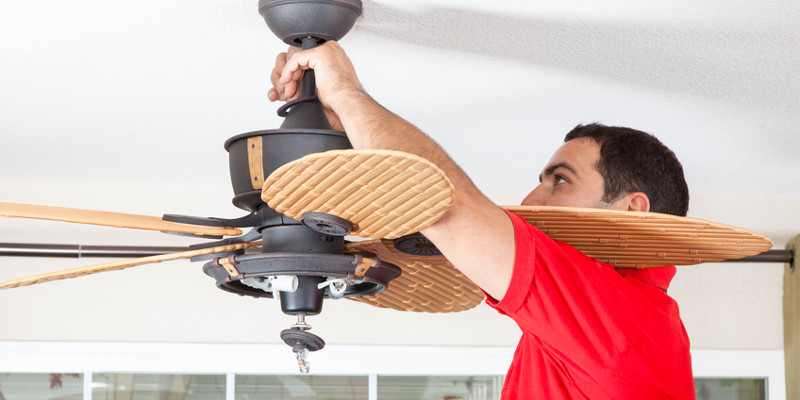 Ceiling fans are one of the most economical ways to feel more comfortable in your home. There are few people who don't enjoy a nice breeze, especially at night. What you may not enjoy, however, is installing ceiling fans. They can be a real challenge to get installed properly, so they don't wobble and make a lot of noise. At Mister Sparky by Wise Electric Control Inc., we have the expertise to put in ceiling fans in new areas, as well as replace existing ones.
You can count on our nearly 30 years of experience with electrical work, including ceiling fans, to give you the results you are hoping for. If you need new ceiling fans or just some help putting up ones you've become too frustrated with, give us a call. We guarantee your satisfaction, and that includes our guarantee that we'll be on time or you do not pay for the repair.
Ceiling fans used to be pretty straightforward, but new technology means more features and thus a more complicated installation. You might have a remote control, light kit or simply horrible installation instructions that don't seem to match anything you see in front of you. Don't feel bad because most people feel that way when installing ceiling fans in their Mooresville, North Carolina home.
Don't deal with the malarkey of installing ceiling fans; call Mister Sparky instead! Let us show you how something that costs roughly 10 cents to run for 24 hours can provide for so much enjoyment and comfort. You'll love our high-quality products and dedicated service.
---
At Mister Sparky by Wise Electric Control Inc., we offer services for ceiling fans in Charlotte, North Carolina and all surrounding areas, including (but not limited to) Cherryville, Concord, Cornelius, Davidson, Denver, Gastonia, Huntersville, Indian Trail, Matthews, Mooresville, Troutman, Hickory, Lenoir, Newton, Sherrills Ford, Morganton, Terrell, and Statesville.