If you have electrical services that need to be resolved, we are the company you can trust!
There are many areas of your home that may require electrical services, but you may not know how to take care of all of them safely on your own. At Mister Sparky by Wise Electric Control Inc., we have years of experience with a variety of electrical services, and we are here to help our customers in Cherryville, North Carolina receive the best electrical services possible.
Hiring an electrician from our team at Mister Sparky by Wise Electric Control Inc. to complete any electrical services in your home is a great way to ensure the job is done correctly the first time. We offer a variety of electrical services, such as ceiling fan repair or installation, electrical panel repair or installation, surge protection, rewiring, lighting installation or repair, and much more. You can feel confident that no matter which electrical services you need, our team will make sure they are done properly.
Along with our excellent electrical services, our electricians are friendly and professional. We believe in always being on time because we know your time is important and valuable. You can expect our experienced team to be thorough and efficient, and we will provide you with the best possible electrical services that will benefit your home.
You couldn't ask for any better.
"Everything about using Mister Sparky by Wise Electric Control Inc. was great! The scheduling was easy (and they actually came 2 days earlier which helped me a lot!), the service techs were extremely friendly, knowledgeable and professional, and the price was right. You couldn't ask for any better. Great job, all! Highly recommend Mister Sparky!!!"
★★★★★ David M.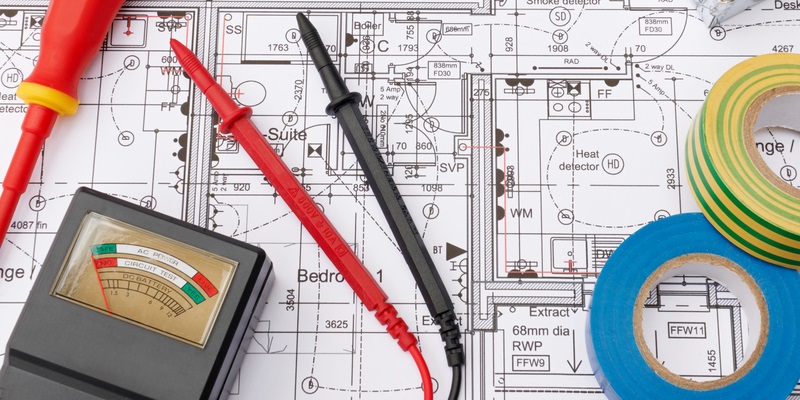 ELECTRICAL SERVICES
Your time and the sanctity of your home are important, and Mister Sparky by Wise Electric Control Inc. is unlike any other electrical service company you've used. It's the small things we do that end up making a BIG difference for you.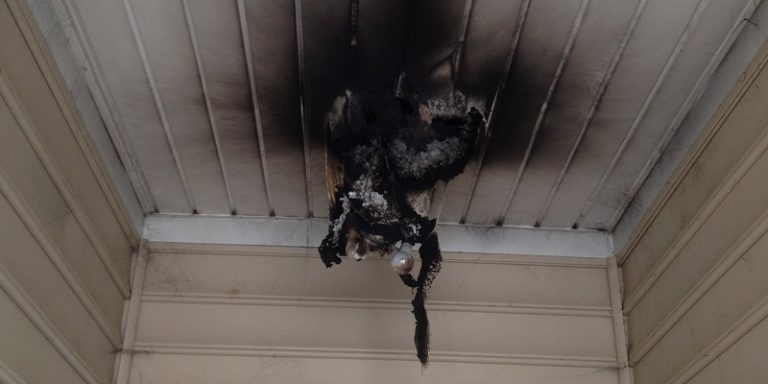 ELECTRICAL REPAIRS
You can always trust our technicians at Mister Sparky by Wise Electric Control Inc. when you need electrical repairs. Our team of licensed electricians is friendly, clean, polite, drug-free, and experienced in a wide range of electrical repairs.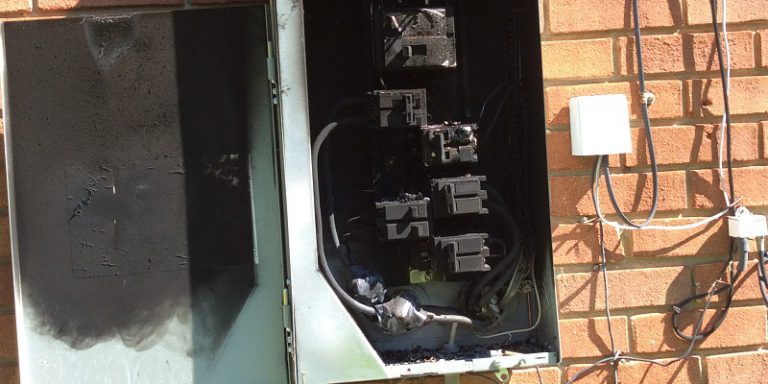 EMERGENCY ELECTRICIAN
At Mister Sparky by Wise Electric Control Inc., we believe your safety is critical. So, even if you have called an emergency electrician, there are several important steps you should take in the event of an electrical emergency.
You Can Count on Us for Timely, Professional Service
If you have any electrical services that need to be resolved in Cherryville, give us a call at Mister Sparky by Wise Electric Control Inc. We are happy to offer excellent warranties, as well as an on-time guarantee to ensure you get the quality electrical services you need. Contact us today!
---
At Mister Sparky by Wise Electric Control Inc., we offer electrical services in Charlotte, North Carolina and all surrounding areas, including (but not limited to) Cherryville, Concord, Cornelius, Davidson, Denver, Gastonia, Huntersville, Indian Trail, Matthews, Mooresville, Troutman, Hickory, Lenoir, Newton, Sherrills Ford, Morganton, Terrell, and Statesville.
Why choose us?
Mister Sparky by Wise Electric Control Inc. was started in 1996 in Atlanta, Georgia and has become one of the leading residential electrical service and repair companies in the Eastern United States. We'll work hard to exceed your expectations when you need electrical work completed by providing on-time, high-quality service with high standards.
Check out what some of our customers have said about our electrical work.
I have not use this business as if yet. I am working out on my end how to get the best interest rate. After I hear from a few calls I made then I will call Me Sparky, to get this rolling.

Eugene Yampierre
13:59 16 Apr 21
Ken is a very personable and knowledgeable professional. We have complete confidence in his skill and dedication. This gives us peace of mind about our generator performance.

Bob Devine
17:36 14 Apr 21
Great job-fast, reliable, and affordable. Will definitely use again!

Christopher Myers
17:12 13 Apr 21
The guys did a great job. Very curious and thorough.

Ken was outstanding! He is very professional, knowledgeable, and committed to customer satisfaction. I asked dozens of questions and he was able to answer each/all of them thoroughly and at a level that me and my wife understood. Prior to Ken's visit, I wasn't sure about renewing the yearly membership, but after meeting him, I WILL DEFINITELY renew the membership. Big THANK YOU to Mister Sparky team...I look fwd to doing business with you in the immediate future!Rob Johnson

Rob Johnson
14:57 09 Apr 21
Dante was wonderful. He's very professional but also very personable. You can tell he knows what he's doing and loves what he's doing. The service was immaculate and the company policies and warranties are above par in the industry. I would highly recommend using Mister Sparky and will continue to use myself. A++

Jennifer Braswell
19:42 08 Apr 21
Not at the moment. New construction.

Hugh Perry
19:37 07 Apr 21
Wil was great. Found the problem, explained the options, performed the repair option we selected. He was COVID compliant, friendly, and knowledgable. Mr. Sparky was able to schedule us at a good time, then when an earlier spot became available, called and fit us in.

Project / job completed, electricians did an outstanding job, would recommend Mr Sparky to anyone, outstanding company to deal with.

Edward Austin
22:57 06 Apr 21
Mr. Torres checked my electrical box that was located in my garage. He was very helpful and very informative about electricity. Things that made me go hmmm. I have referred Mr. Torres over to my realtor who just purchased a home. I trust his judgement. Thanks Mr. Torres, you have put my mind at ease.

Dawn Pettus
17:36 06 Apr 21
I booked an appointment for them to come out any time between 8am-8pm. I was anticipating to be a fill in somewhere and get a call in the evening. Jordan called at 8:30 and said he was about 20 minutes away. He arrived quick and got right to work. He explained everything to us and also advised us on future necessities for our home, without pressuring us.Overall great experience and will definitely be using them in the future!

Diamante Jones
13:56 06 Apr 21
Will is knowledgeable, personable, and professional. We ask for him specifically when we need electrical work done because of his very helpful, trustworthy, and easy going demeanor. We will absolutely call for him again in the future. He has been so nice to work with.

Rebecca Teng
11:47 03 Apr 21
Jordanarrived ON TIME and he patiently took us through the process and his dedication to getting the job done correctly and as quickly as possible was admirable. I am extremely pleased with the work and the customer care exhibited by the Mister Sparky by Wise Electric team. I will DEFINITELY use them again AND recommend to my circle of friends.

Don Taylor
18:39 31 Mar 21
Very knowledgeable and professional if I ever have anymore problems I will definitely ask for dante.very good people person and friendly at the same time very professional and a great guy.

Brad Smith
02:30 31 Mar 21
Dayne was great! He has a wonderful personality. I would highly recommend this company for electrical needs.

Latanya Love
17:28 30 Mar 21
I just want to say that Jordan was very respectful and he definitely, without a doubt, knows his job. He checked my plug ins and I thought they didn't work, but they do. I just wasn't working them right. He is very knowledgeable. I will be calling again.

Lee Wimbley
22:21 26 Mar 21
Smoke detectorsAlways there when you need them.I service is great and the service person was nice.Took care of the problem right away.Thank You

Rosalind Gregory
22:46 25 Mar 21
Brandon was absolutely awesome!! he kept me informed every step of the way and explained everything in the process. he was able to locate the issue and fix everything!!

Lisa Williams
14:57 25 Mar 21
Allen checked my outlet and explained what was going on so I could understand. He told me what was causing my problem so it wouldn't keep happening

Doug Asher
12:47 25 Mar 21
Dayne came to our house to do an estimate for a whole house generator. He was very thorough and answered all our questions. He is a very pleasant young man and it was a pleasure to meet with him.

Kim Rosario
23:19 23 Mar 21

George Carroll
19:34 23 Mar 21
We got a same day estimate with possible installation. We didn't have all our fixtures yet so we scheduled a week out. Will and Matt we both professional in their job. They answered all our questions, provided extra details for the things we didn't know, and they took away all the trash from the fixtures. Very nice and friendly, also very efficient with their work. I am definitely going to call them for all my electrical needs. The 3year warranty/guarantee is an added bonus.

Katrina Savage-Briscoe
21:46 22 Mar 21
Cameron Moore was so sweet and did an excellent job!

Summer Lail
19:51 17 Mar 21
OUR TEAM IS HERE 24/7 TO PROVIDE THE ELECTRICAL SERVICES YOU NEED.
When You Need to Call a Local Electrician
Similar Services We Offer: